Solar Powered LED Photovoltaic Pavers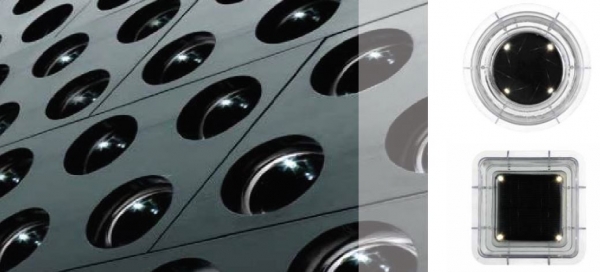 We are excited to introduce the solar powered, low voltage illuminating paver, as it transforms glass block into a whole new building instrument.
Photovoltaic glass blocks are equip with a built-in solar panel to conserve energy during the day, and used to power light throughout the night. The Photovoltaic collection is ideal for exterior commercial, public or residential spaces as an economical solution to illuminate dark exteriors, create glowing walkways or architectural applications, and much more. Contact us today for a quote.
Photovoltaic LED Glass Block Literature: